There Were Times When I Wished You Were Dead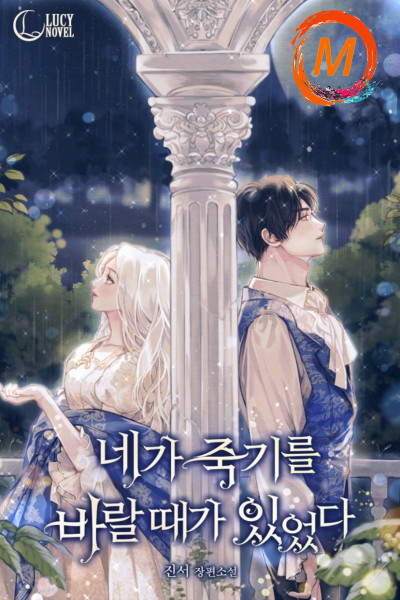 About "There Were Times When I Wished You Were Dead" Webtoon
You are reading There Were Times When I Wished You Were Dead manga, one of the most popular manga covering in Drama, Fantasy, Romance genres at Manhwatop.net, a top manga site to offering for read manga online free. Lets enjoy.
If you want to get the updates about latest chapters, lets create an account and add There Were Times When I Wished You Were Dead to your bookmark.

The Emperor of Croisen hated Empress Yvonne. Enough that he'd wish for her to disappear three times a day. I don't like the face of someone who looks just like the Duke of Delois, my enemy, but no matter how much I insulted her, her indifferent and aloof character stayed the same, which made me feel even more terrible. I didn't care whether or not she disappears or dies. I was fine with anything as long as I didn't see her face. The wish came true. When he no longer wished for it to happen.
| Chapter | Release Date |
| --- | --- |
| Chapter 65 | November 12, 2022 |
| Chapter 64 | November 9, 2022 |
| Chapter 63 | October 29, 2022 |
| Chapter 62 | October 22, 2022 |
| Chapter 61 | October 15, 2022 |
| Chapter 60 | October 8, 2022 |
| Chapter 59 | October 1, 2022 |
| Chapter 58 | October 1, 2022 |
| Chapter 57 | October 1, 2022 |
| Chapter 56 | October 1, 2022 |
| Chapter 55 | October 1, 2022 |
| Chapter 54 | October 1, 2022 |
| Chapter 52 | September 17, 2022 |
| Chapter 51 | September 10, 2022 |
| Chapter 50 | September 3, 2022 |
| Chapter 49 | August 27, 2022 |
| Chapter 48 | August 20, 2022 |
| Chapter 47 | August 13, 2022 |
| Chapter 46 | August 6, 2022 |
| Chapter 45 | July 30, 2022 |
| Chapter 44 | July 23, 2022 |
| Chapter 43 | July 16, 2022 |
| Chapter 42 | July 9, 2022 |
| Chapter 41 | July 2, 2022 |
| Chapter 40 | June 26, 2022 |
| Chapter 39 | June 18, 2022 |
| Chapter 38 | June 12, 2022 |
| Chapter 37 | June 4, 2022 |
| Chapter 36 | March 23, 2022 |
| Chapter 35 | March 23, 2022 |
| Chapter 34 | March 23, 2022 |
| Chapter 33 | March 23, 2022 |
| Chapter 32 | March 23, 2022 |
| Chapter 31 | March 23, 2022 |
| Chapter 30 | March 23, 2022 |
| Chapter 29 | March 23, 2022 |
| Chapter 28 | March 23, 2022 |
| Chapter 27 | March 23, 2022 |
| Chapter 26 | March 23, 2022 |
| Chapter 25 | March 23, 2022 |
| Chapter 24 | March 23, 2022 |
| Chapter 23 | March 23, 2022 |
| Chapter 22 | March 23, 2022 |
| Chapter 21 | March 23, 2022 |
| Chapter 20 | March 23, 2022 |
| Chapter 19 | March 23, 2022 |
| Chapter 18 | March 23, 2022 |
| Chapter 17 | March 23, 2022 |
| Chapter 16 | March 23, 2022 |
| Chapter 15 | March 23, 2022 |
| Chapter 14 | March 23, 2022 |
| Chapter 13 | March 23, 2022 |
| Chapter 12-5 | March 23, 2022 |
| Chapter 12 | March 23, 2022 |
| Chapter 11 | March 23, 2022 |
| Chapter 10 | March 23, 2022 |
| Chapter 9 | March 23, 2022 |
| Chapter 8 | March 23, 2022 |
| Chapter 7 | March 23, 2022 |
| Chapter 6 | March 23, 2022 |
| Chapter 5 | March 23, 2022 |
| Chapter 4 | March 23, 2022 |
| Chapter 3 | March 23, 2022 |
| Chapter 2 | March 23, 2022 |
| Chapter 67 | |
| Chapter 1 | March 23, 2022 |
| Chapter 66 | |
Tags: