Iseikai Tensei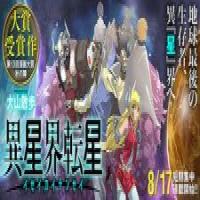 About "Iseikai Tensei" Webtoon
You are reading Iseikai Tensei manga, one of the most popular manga covering in Action, Shounen genres at Manhwatop.net, a top manga site to offering for read manga online free. Lets enjoy.
If you want to get the updates about latest chapters, lets create an account and add Iseikai Tensei to your bookmark.

Noah, the last survivor from Earth, aims for a new universe on the spaceship that was handed down to him by his mother who was a scientist. What he arrives at is a planet where living things possess magic. When he is out doing field work, he meets a girl who proclaims herself as the demon lord's daughter. The cyborg youth will traverse a planet full of mysteries in this iseikai sci-fi fantasy.
| Chapter | Release Date |
| --- | --- |
| Chapter 22 | November 17, 2022 |
| Chapter 21-2 | October 17, 2022 |
| Chapter 21-1 | October 8, 2022 |
| Chapter 20 | October 5, 2022 |
| Chapter 19 | September 28, 2022 |
| Chapter 18 | September 22, 2022 |
| Chapter 17 | September 17, 2022 |
| Chapter 16 | September 14, 2022 |
| Chapter 15 | September 6, 2022 |
| Chapter 14 | September 4, 2022 |
| Chapter 13 | August 27, 2022 |
| Chapter 12 | July 21, 2022 |
| Chapter 11 | July 14, 2022 |
| Chapter 10 | July 12, 2022 |
| Chapter 9 | June 28, 2022 |
| Chapter 8 | June 17, 2022 |
| Chapter 7 | May 26, 2022 |
| Chapter 6 | December 10, 2021 |
| Chapter 5 | August 4, 2021 |
| Chapter 4 | August 4, 2021 |
| Chapter 3 | August 4, 2021 |
| Chapter 2 | August 4, 2021 |
| Chapter 24 | January 19, 2023 |
| Chapter 1 | August 4, 2021 |
| Chapter 23 | December 24, 2022 |